A page with the writing activities to promote better writing, get you unstuck from Writer's Block, or just for a little fun and something different.
You can complete these activities in order, pick and choose what you want to do, have a family member pick a random number, or use random.org to choose your next writing activity.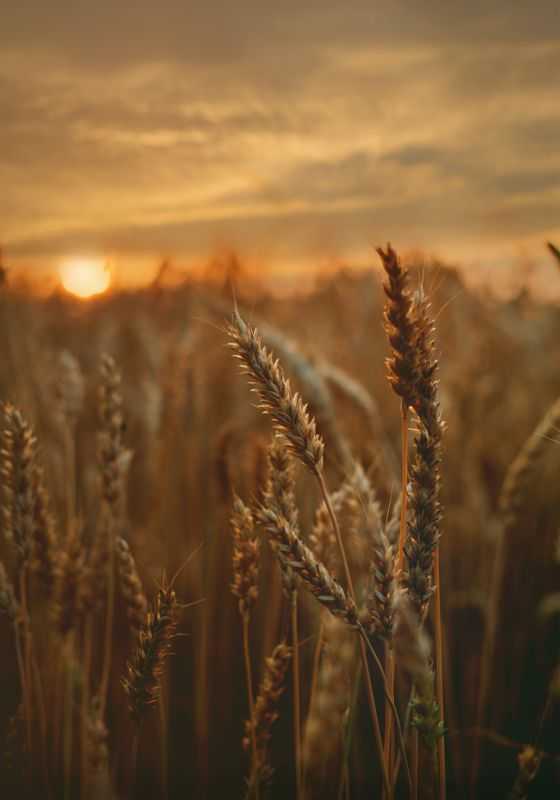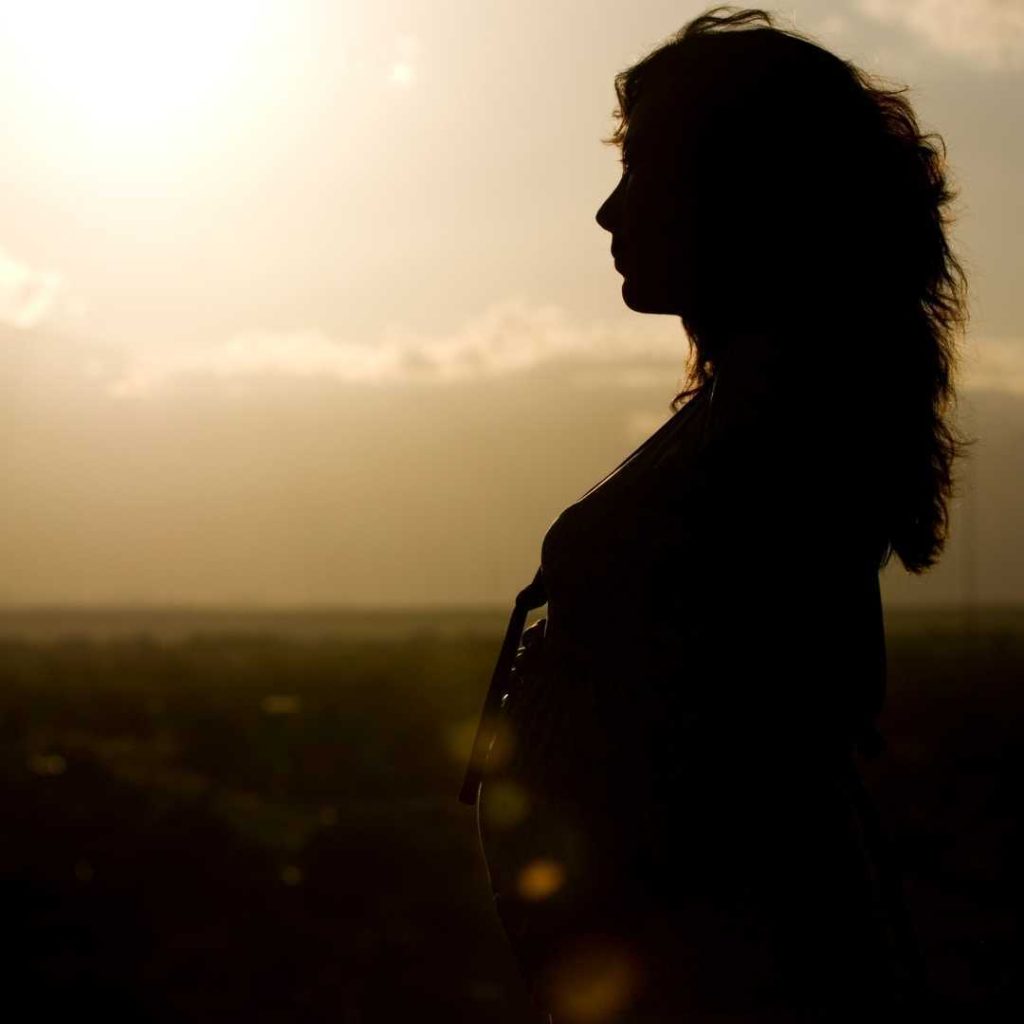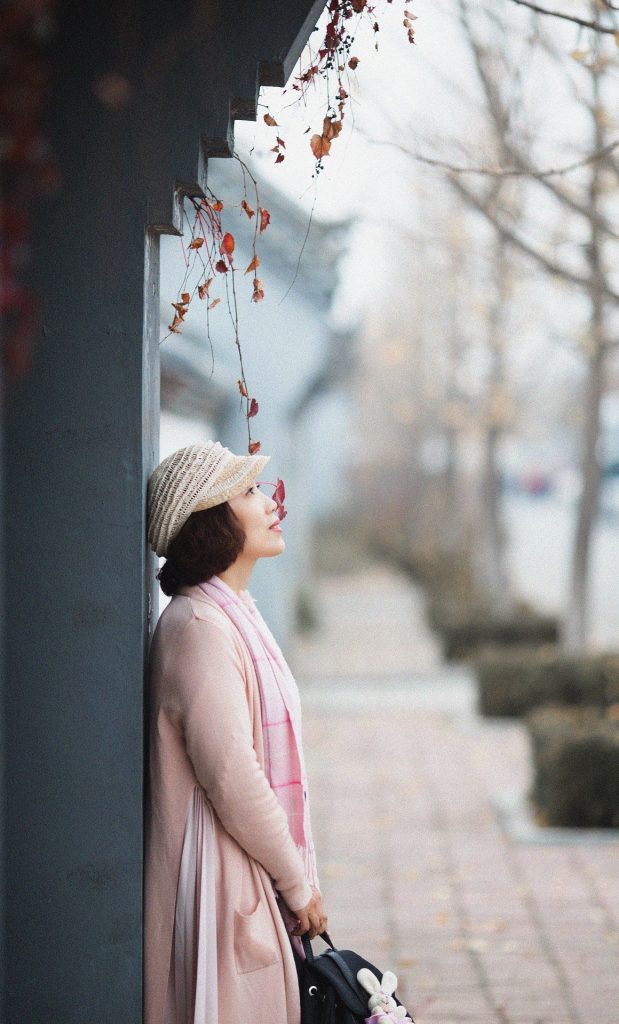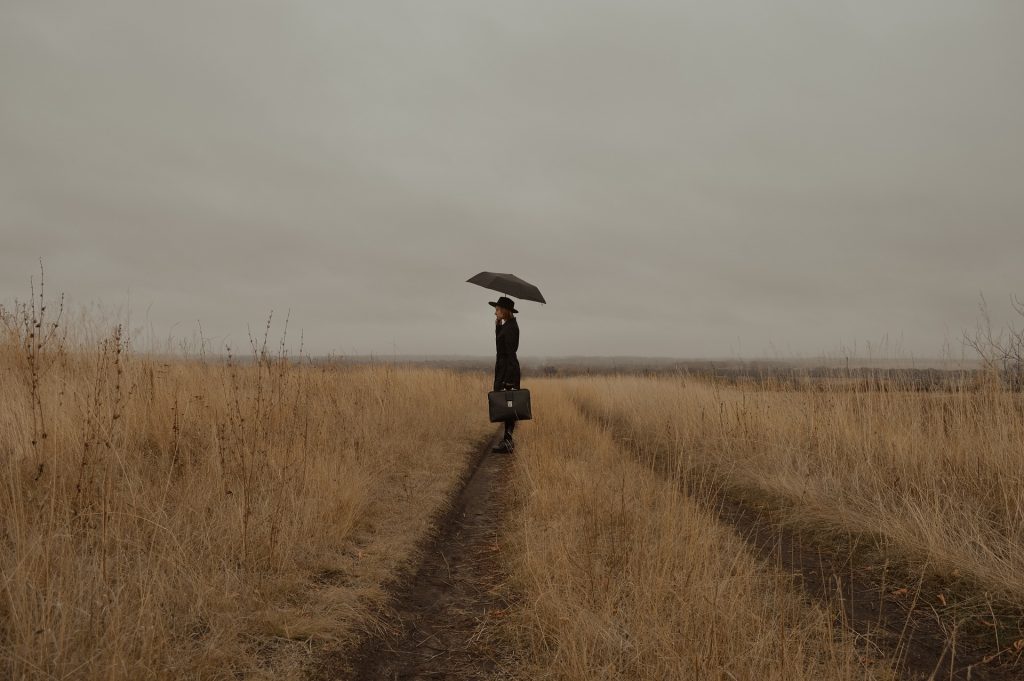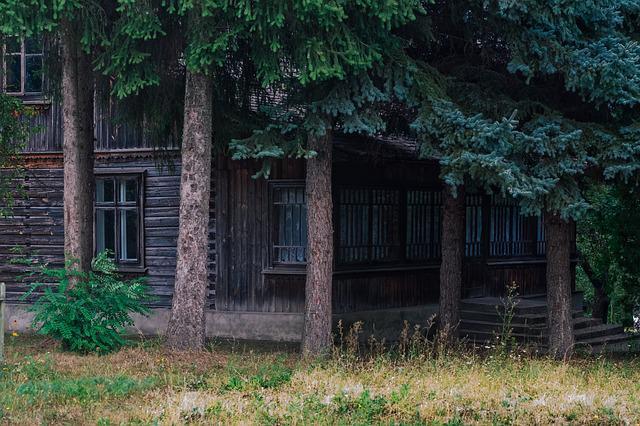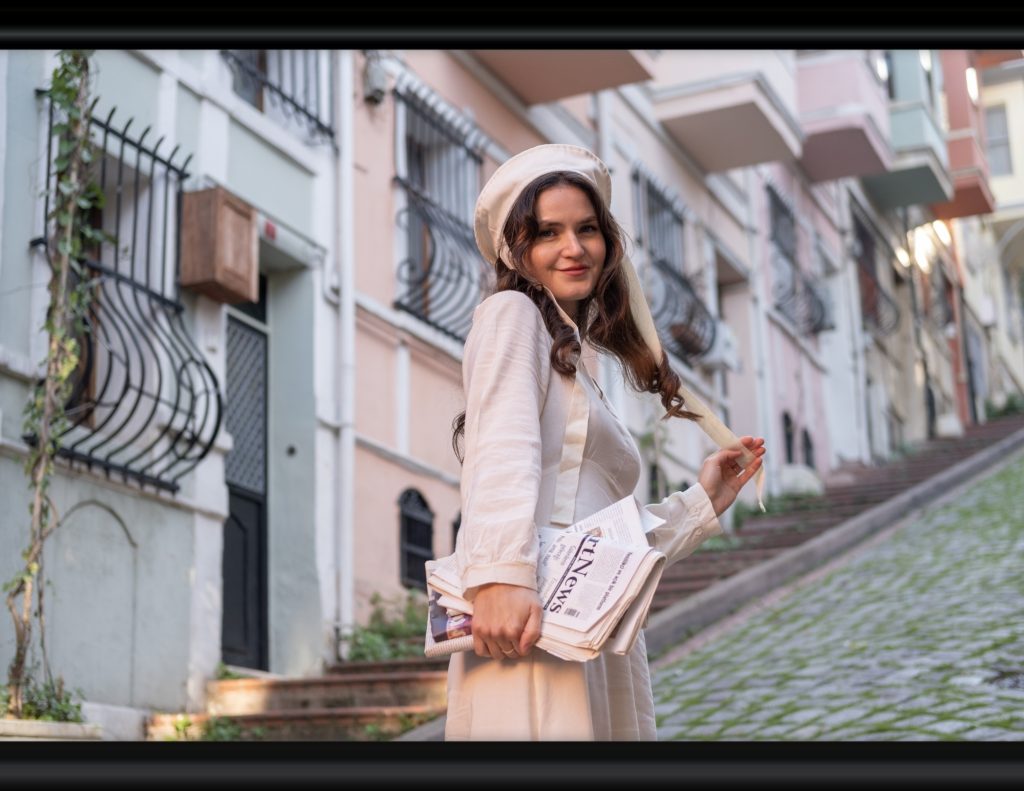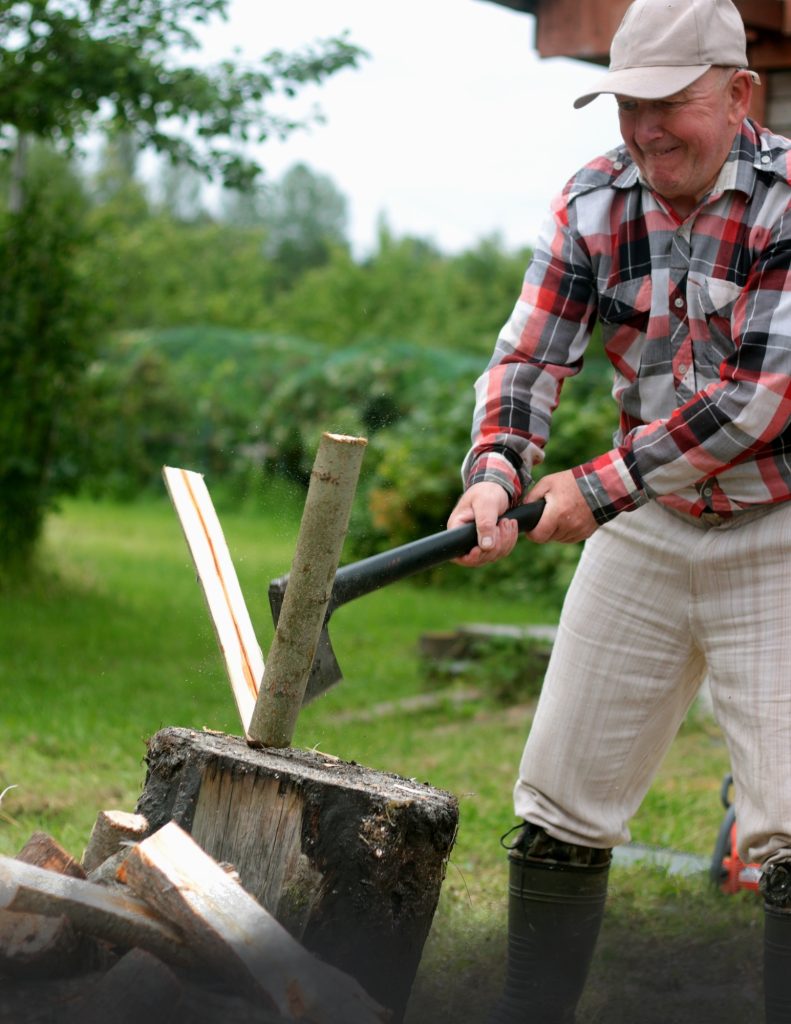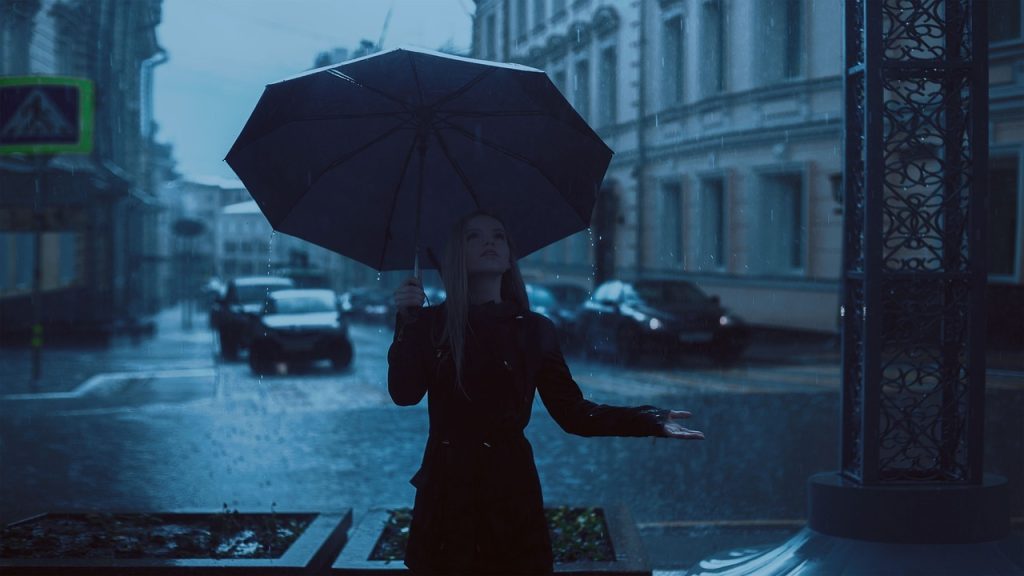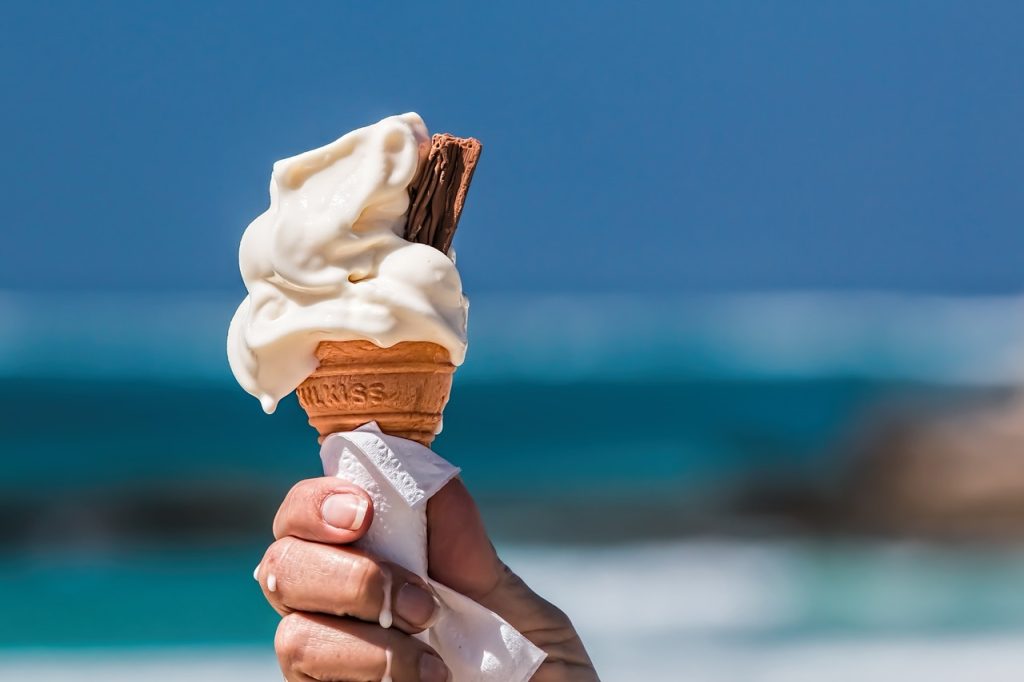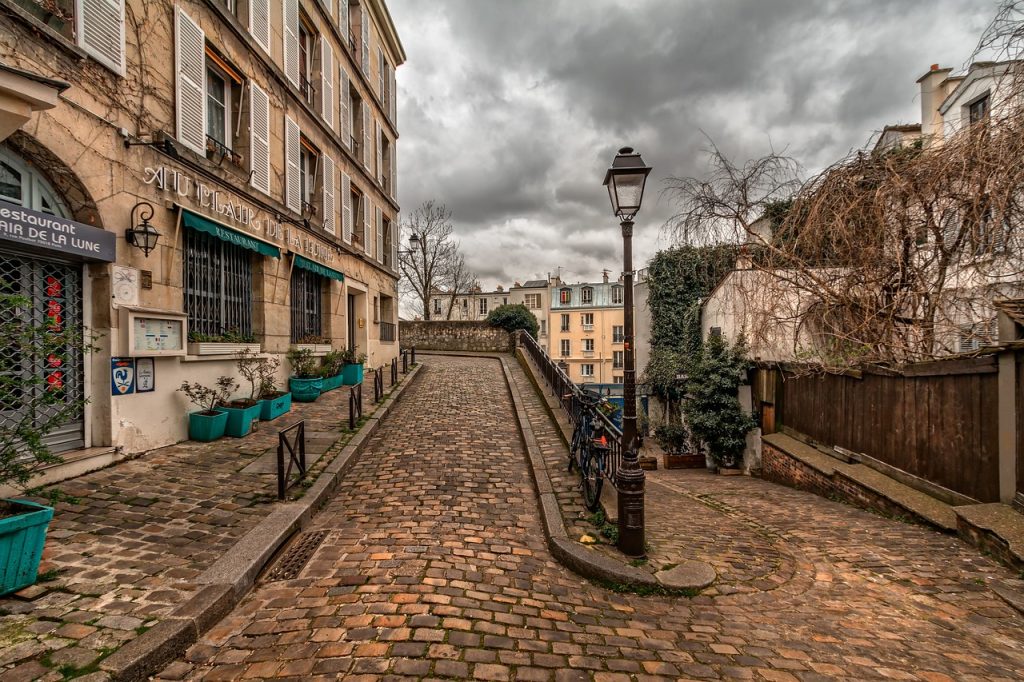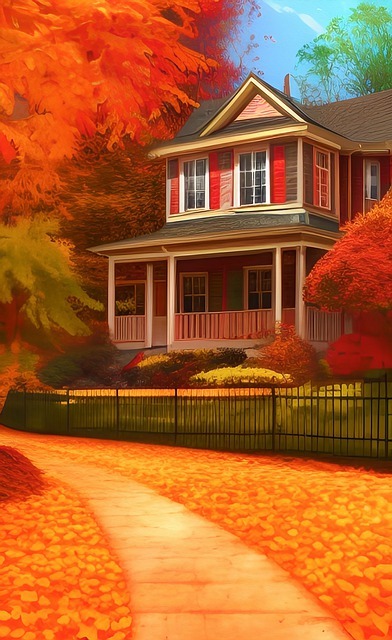 REPROOF, noun [from reprove.]
1. Blame expressed to the face; censure for a fault; reprehension.
Those best can bear reproof who merit praise.
He that hateth reproof is brutish. Proverbs 12:1.
2. Blame cast; censure directed to a person.

Use one (or all!) of the following words in your writing: mountainous, prayer, resurrection, robust, aloof

PATHOS, noun
An element evoking pity or compassion

AUDACIOUS, adjective
Intrepidly daring

NOONDAY
noun Mid-day; twelve o'clock in the day.
adjective Pertaining to mid-day; meridional; as the noonday heat.

HOARD
noun A store, stock or large quantity of any thing accumulated or laid up; a hidden stock; a treasure; as a hoard of provisions for winter; a hoard of money.
verb transitive To collect and lay up a large quantity of any thing; to amass and deposit in secret; to store secretly; as, to hoard grain or provisions; to hoard silver and gold.
verb intransitive To collect and form a hoard; to lay up store.

REFECTION
1 : refreshment of mind, spirit, or body especially : nourishment
2a : the taking of refreshment
b : food and drink together : repast

WHET
verb transitive preterit tense and participle passive whetted or whet [G.]
1. To rub for the purpose of sharpening, as an edge tool; to sharpen by attrition; as, to whet a sythe or an ax.
2. To provoke; to excite; to stimulate; as, to whet the appetite.
3. To provoke; to make angry or acrimonious.
Since Cassius first did whet me against Cesar, I have not slept.
noun
1. The act of sharpening by friction.
2. Something that provokes or stimulates the appetite; as sips, drams and whets.
First Occurrence in the Bible (KJV): Deuteronomy 32:41

EUNOIA, Greek (You-noi-ya)
Beautiful thinking, a well mind

REVERIE
1. Daydream
2. The condition of being lost in thought

GUMUSSERVI, Turkish (gum-uh-serve-ee)
Moonlight shining on the water
Open the closest book to you and use the first five words you read as the start of a 2,000 word first person story.

Any moment now someone would notice. How could they help it? Shannon glanced up at the clock in the kitchen and chewed on her lower lip. There were perhaps five or maybe ten minutes at the most. After that–well, they would all notice for sure then. Casting a quick look about the room, the girl's eyes landed on the backdoor.

(Insert name) took another sip of his coffee (or insert another beverage). It wasn't strong enough nor the mug big enough to drown his thoughts. But he kept sipping and sulking anyway as if some kind of comfort would come from it.

"Truth is never the problem."
Start a story with that quote, and see where takes you! Why is truth never the problem? Do your characters think it should be? And if truth isn't the problem, what is???
(And just a note for copyright purposes, our opening quote is NOT in the public domain, which means it needs to be sourced properly if you're going to publish or post your finished work. The source is: Howard, Michelle Miller. "Jeopardy and Liberty." The Old Schoolhouse, Winter 2020-2021, pp. 44-45.)

Creating the monster under Nick's bed was easy. But nothing after that went according to plan.

"It's not as easy as it looks."

Of course, I didn't plan on getting sick in Dallas, when I left Neil in charge of the office. Come to think of it, I didn't plan on getting sick at all, when I left Neil in charge for the weekend. But Dallas was about the worst place I could possibly have gotten stuck—that was the one fact Neil and I both agreed on.

"Why me?"
"You know why."
"Okay, but that doesn't mean I have to like it."

She couldn't believe she had to deal with this again. Wasn't six times enough for one week?

How was I supposed to know opening that trapdoor would change everything?

"If you're not back in that bed in ten seconds, I'll come over there and sit on you!"

The ticking of the clock was the only sound in the room, and Rylie looked up. Only twenty-three minutes left. She flexed her toes and then wiggled them, a nervous trait she'd had since childhood. The second hand reached the top of the clock face. Only twenty-two minutes now. Just twenty-to minutes until– Was it destiny? Fate? She had been so sure this was what God wanted her to do. But now she couldn't help wondering if this was going to turn out okay after all. Would her whole world come crashing down around her or would this be the best thing ever? In twenty-two minutes she'd . . . She drew a deep breath.

Of course, the snowball wasn't really her fault. I could see that. Now. But it certainly didn't make the whole situation any easier than it had been before her mom called.

Lacy propped her head up with one arm, the other was across the big collie lying on her lap, stargazing. The fireflies danced to the frogs and crickets chorus…

"What are you doing?"
"Exactly what it looks like."
"That's what I was afraid of."

"Are you all right?" The words were low but there was a tone of compassion in them that made me nod.
"Are you sure?" This time I heard the genuine concern and tears filled my eyes and spilled down my cheeks in spite of my efforts to keep them back. Someone truly cared.

"Are you all right?"
"Does it look like I'm all right?"
"Well, no, but…" (finish the thought)

"I won't say goodbye, just see you later."
"Coming from you, that sounds…ominous."

"I don't think we can do it." Her voice came in a tense whisper.
Really? That's what you thought to say now?
"It's not a matter of whether we can," I whispered back. "It's a matter of whether we have any other choice."

Once upon a time there was a young lady who was always running late. No matter how she tried and tried, it was something she never could seem to negate. Until one day, when…

"Why is it always you?"
Put this in the mouth of a character, either an existing one or a new one. Who is you? What is it? Why is it always them? Give us the conversation, or just let us know what you find out.

"Everything okay?"
"Perfect."
"Why don't I believe you?"

Sirens cut through the hot afternoon air. Lindsey looked up from her book to the nearby window. She couldn't see the main street just two blocks away, but somehow she could never stop herself from looking anyway.
The screaming sirens came closer and grew louder. They covered the sound of the air conditioner, the fans, and the kids playing in the other room.
Lindsey leaned closer to the window and her eyes grew wide. A firetruck, two police cars, and then another firetruck rolled down her street. What was going on? Where were they going? Gasping, she let her book fall unheeded to the floor and reached for her crutches as the emergency vehicles stopped in front of the house. . . .

"It's not about the lifesaver. The real question is—do you have the courage to try anyway?"
I looked down at the object in my hands, and sighed.
Liz was definitely not making this easy.

"Please, please, PLEASE tell me you packed something other than granola bars and a large camp stove?"
Jan looked down at the oddly-bulging backpack, and shrugged. "Yeah, I brought something else. I'm just not totally sure you want me to unpack it before—"
"Before?"
Jan's lips opened, but whatever she was going to say was cut off by the strangest noise I had ever heard.

Consider:
Victorian England: 1837-1901
American Old West: 1803-1912
Meiji Restoration: 1868-1912
French privateering in the Gulf of Mexico: ended circa 1830

Conclusion:
An adventuring party consisting of a Victorian gentleman thief, an Old West gunslinger, a disgraced former samurai, and an elderly French pirate is actually 100% historically plausible

"Can you give me a hand?"
"Not sure. How about a foot?"

"Stop talking."
Which one of your characters would say this? Who would they say it to? What is it they don't want said and why? Can you write the scene?

"Help me up."
"I think I should just let you stay down."

"You're not going to find it there, so why bother looking?"
"You don't know that. You haven't even looked."
"You don't have to look, to know you're not going to find it there. Besides, I did look."
"Yeah–poked your head in the door, never even turned on the light, and said it wasn't there. I'm going to look there anyway."

"That's not the right way of fixing the problem and you know it."
"I don't have time for the right way–this will be good enough."
"Yeah, if you want to do it over in six months. Or less."
"Oh, you're not one to talk – didn't you do the same thing last year?"
"And that is exactly why I'm telling you it won't work."

"Don't hang up!"

"You're not supposed to be here."
"Did you really think you could keep me away?"

So maybe in hindsight, letting Joel pick the activity was a bad idea. But in my defense, nobody warned me…

Person 1: "Where did you get that outfit?"
Person 2: "From right next to yours in the closet by the looks of things!"

"What did you think was going to happen?"
"Not that!"
Write a 100-300 word conversation and do NOT use the word "said." (Either use other tags such as "replied," "shouted," "whispered," etc. or use things like "Kate tapped her toes impatiently as she waited for an answer.")

Write a 100-300 word conversation and ONLY use the word "said." Show the emotions by their actions using words like "whined," "yelled," "argued," etc.

Pick a name that you've never used in a story before and write a paragraph describing this person.

Write a short paragraph describing a setting of your choice. You may use any sense (taste, touch, smell, hearing) EXCEPT for sight.

Your characters are a boy, a girl, and a dog. Write down five ideas for who they might be. Now pick one and write a scene involving them.

Write a story with the following instructions:
Word Count: 4,000 words (You can be 5 words over or under the limit.)
Number of Characters: 1 main and up to 4 minor
Tense: 3rd person past tense
Special Instructions: You must set your story in a picture from a calendar. You must show emotion without saying "he was angry", "she was tired", etc.
Time to Complete the Story: 10 days

Write a story with the following instructions:
Word Count: 2,500 words (You can be 5 words over or under the limit.)
Number of Characters: 2 characters
Tense: 3rd person past tense
Special Instructions: Must include a pet, flour, and rain.
Time to Complete the Story: 7 days

Paint a first person word picture of the scene on one of the calendars in your house. It must be this month's picture. It should be at least one paragraph and should be introducing your reader to it as though we were visiting.

Find a scenery picture and write at least one paragraph describing it using similes and metaphors as often as you can. (Yes, it may feel like overkill, but it will help you get comfortable using them.)

Find a picture of a person in a magazine, catalog, book, or photo. Write a paragraph describing their personality.

Two or more of your existing characters are in the middle of nowhere when their transportation gives out (car breaks down, horse throws a shoe, or whatever). Write what they do next.

Use a name that you've never used before and create a character who is around your age. Write a paragraph or two describing this person, their looks, personality, and maybe throw in a quirk or two. Write the description as though your reader had to find and pick up this person at a busy airport and needed to know who and what to look for.

Someone in your novel/story makes a scene about something. Who, what is it, and why? Write the scene! It can be as long or short, as dramatic or not, and as major or minor as you like!

Write a story or scene with the following instructions:
Characters: A set of twins
Objects: A window
Challenge: No spoken dialogue

Write a story or scene with the following instructions:
Setting: An orchard
Characters: 2-5 sisters
Conflict: Some kind of time limit

Write a story or scene with the following instructions:
Characters: A pair of siblings
Situation: A task to be completed
Challenge: You may use any senses *except* the sense of sight

Write a story or scene with the following instructions:
Setting: Someone's birthday
Characters: At least one cousin
Words to include: slingshot, mustard, scream

Write a scene containing ALL of the elements below. It can use your existing characters, or you can create new ones for the purpose.
1) A frog
2) An aunt
3) A window
4) Some kind of dessert

Add a goodbye scene to your story and use the words later, love, and long(ed/ing).

Choose your favorite food or invent a new tasty dish and write a scene with either a current character from your WIP or a new character you create enjoying it.

Textures, Tastes, and Triggers—they're not as easy as describing what your character saw, heard, said or did. But they can take your descriptive writing to the next level. Today's challenge is to include one of each in your writing today:
One texture that your character felt.
One taste that they experienced. (And remember that food isn't the only thing we taste!)
One trigger that brought an unexpected flash from the past (positive or negative) and impacted their next action.

Two of your characters are stuck somewhere together. How did they get there? What are they going to do about it? Do they learn anything about each other in the process?

Use these words in a scene of a new story or your current work in progress:
Oven
Shriveled – contracted into wrinkles
Debt – that which is due from one person to another
Football

Today's Motivational Prompt is a little game I like to call: Person, Place, and Thing
I give you a person, place, and thing (sometimes with options on each) –
From that you can either write a short story or work it into your WIP!
Person: A young lady on a quest
(What kind of quest you ask? That my dear ladies, is up to you!)
Place: A deep forest filled with mystery and secrets
Or you may choose…
A kingdom at war with it's neighboring kingdom
Thing: A sword that she has wielded since she was a child
Or you may choose…
A book filled with stories of wonder

Prompt: write a descriptive nature scene
Place: country estate in summer
Time: the sun is just rising

Write a story or scene using all of these words:
Pumpkin, Motorcycle, Shine, Reassure, Pink, Grimy

Write a story or scene using all of these words:
Beach, Movie, Skip, Explode, Clean, Floppy

Try incorporating stillness into a scene of your current WIP – but here's the catch: you have to do it without using the words "still(ness)", "silence/silent", "peace(ful)" or "tranquil(ity)". Use objects, sounds, smells, sights and emotions to convey a sense of stillness without actually saying it.
Bonus points if stillness helps the character solve his/her problem in some way.

Write a story or scene with the following instructions:
Setting: A road trip
Characters: Any number of friends
Conflict: Something to do with food

Write a scene where your character is going from point A to point B, but instead of just saying "they arrived at such-and-such" tell us what they experienced along the way. Bonus points if what they see and experience influences the choices they make next!

#1 – shake things up for your character! Make it so that something important is shaken away, but the things of real value remain.
#2 – Give your character a "wilderness" experience. What's a difficult experience or a dry period he/she could go through? It could be spiritual, mental, emotional, and physical. This could be anything from a hard or discouraging moment to years of loneliness or failure. It's up to you! BONUS! have the voice of God speak to him/her in the "wilderness." How does your character respond? Does she/he hear God or not?
#3 – NON-FICTION! Write about a time you were shaken, or in a wilderness, or heard God's voice during a hard time. (You can even do it in the thread. Doesn't have to be a project!)

Introduce an insect (or a spider) into the scene you're currently writing. How do the characters react? What effect does it have on the scene? Alternatively, write a standalone scene involving an insect or spider.

Write a scene where your character's emotions are in complete opposition to the external events (i.e. a character is upset in a calm environment, or calm in an upsetting one), and convey to us the turmoil or tranquility the character is perceiving while at the same time describing accurately the true nature of his/her actual environment.

Person: teen just graduated from high school
Person's Idea: to make up with their little sibling who is upset with them
Place: pet salon
Why Person is There: to see if someone can help them
Object: younger sibling's favorite stuffed animal
Reason for Person Bringing It: to see if they can get the stuffed animal repaired

God requires heroes, and so do our stories. Use one or both of these quotes as story inspiration today. You can incorporate them into your project, talk about the concept itself, write a scene where the MC is learning the truth of one of them, or anything else you want! Don't forget to tag me if you take the challenge!
Everyone wants to be the hero. No one wants to do what it takes to be the hero. Everyone wants the glory. No one wants to die.
Men will endure all sorts of torment for an earthly cause. Are we willing to endure anything at all for the Heavenly Cause?

Take a character from the story or scene you wrote for yesterday's prompt and tell what happened afterwards. Include a neighbor, a hairbrush, and a deep dish pizza.
OR
Take a new character and add him/her to the scene or story (or right before or after the scene or story) you wrote for yesterday's picture  while also adding a dog, a car, and a ladder.

Find a color your character doesn't like (for any reason or no reason) and incorporate it in a scene. How does your character react? What can we learn about them in the process?
Write down ten things you are thankful for or ten ways God has been showing His faithfulness to you in the last week or so. Sometimes we get so caught up in life that we forget to give thanks for those daily blessings, and God's daily mercy and faithfulness. So, take time today to write some of those things down in a journal and if you want to share them then do, but otherwise, you can keep it private for a reminder for yourself when you are feeling down.

We all recognize that dialogue brings fiction to life—but sometimes dialogue can be painfully difficult to write! You know where you want the conversation to end. You even have a few good lines to through in along the way. But how on earth do you get from, "Good morning, darling! Do you want tea or coffee?" to "There's no going back. Our only chance is the secret passage!"
My challenge to you today is to write out a dialogue scene completely in script form, and completely backwards. Yes, that's right. Backwards.
This dialogue is going to form a cliff-hanger ending to one of your chapters, so start with the cliff-hanger line.
Cuthbert: There's no going back. Our only chance is the secret passage!
Then back up one step, and tell us what the other character said right before.
Angelina: Cuthbert! The keys are gone!!!
Now you take one more step back, and figure out what Cuthbert said before Angelina realized the keys were missing.
(You don't have to use Cuthbert and Angelina unless you really wanted to. But you get the general idea.)
Keep writing backwards until you've told your reader everything they need to know to understand that first, final sentence. Then stop. Even if you haven't gotten as far back as, "Good morning, darling!" Once you've told the reader everything they need to know for that final sentence, you've told them everything they need to know. (At least for this challenge!) Feel free to re-write the scene in your usual dialogue style, instead of script form, if that's the way you want it to turn out.

Write 100 more words than you wrote yesterday.

Write for 5 more minutes than you wrote yesterday.

Look at the last sentence you wrote. Ask "why?" about that sentence. Use your answer to craft the next sentence.

What kind of relationships/dynamics does your MC or fave character have with their siblings(or a character as close as) and how does that influence them? Showcase that in a scene where if it's a bit rocky at the moment, there's a reconciliation/coming together. If already going strong, write a fun scene!

For today's Writing Challenge you'll need to do a bit of math. (Calculators ready!)
1. Take the year you were born, and add the four digits together. Example: 1992 = 1+9+9+2 = 21
2. Take the day you were born, and add it to the first number. Example: July 27 = 27+21 = 48
3. Add a zero to the end of your answer. Example: 48 = 480
4. Your challenge for today is to write that many words, in one sitting!
My apologies in advance for those who were born on a 31st in 1999 (and drew the longest straw!) as well as those born on a 1st in 2000 (who drew the shortest one!)
What is a Favorite Trait/Feature of Fave Character in your wip? How about using it for a New Character?
The exception: the new has the opposite personality of the fave character (i.e. fave character's fave feature is sense of humor/funny but an extravert, so make the new an introvert. Fave's trait is an encourager but practical, make the new impulsive. Etc).

Ask your character a question you don't know the answer to. Does the answer give you any insight into them that you didn't have before? Does it change how you look at them? Is there a way you can work the answer into your story?

Find a friend and get them to pick the number of words you should write today. They have to pick a number between 250 and 2,500 unless you're feeling adventurous and want to give them permission to choose a higher number.

Take the day of the month on which you were born. If the number is less than 10, multiply it by two. If the number is more than 20, divide it by two. If the number is between 11 and 19, don't do anything to it.
Now take the number you ended up with, and see if you can get that many descriptive words into a single paragraph of your work in progress!

Anybody in need of a little extra motivation? Roll a dice, or get a family member to pick three random numbers, to determine your challenge for today:

Challenge Type
1. Exceed Your Yesterday's Count
2. Exceed Your Weekly Highest Count
3. Exceed Your Weekly Lowest Count
4. Exceed Your Monthly Highest Count
5. Exceed Your Monthly Lowest Count
6. Exceed Your Daily Goal

Time Limit
1. Before Noon
2. Before Suppertime
3. Before Bedtime
4. Before Midnight
5. Before You Scroll Social Media
6. Before You Chat at the Lakeside/Campfire

Unit of Measure
1. Words
2. Paragraphs
3. Pages
4. Minutes
5. Lines
6. Characters (i.e. letters typed)

(Hint: To see the line/character count for a passage in Microsoft Word, highlight the passage you want to count, click on the "Review" tab on the top bar, select "Word Count" and you'll see a summery of stats for the document. To see the character count for a passage in Google Docs, highlight the passage, click "Tools" in the top bar, and select "Word Count." Unfortunately, Google Docs doesn't keep track of line count, so if you rolled a 5, and are working in Google Docs, feel free to roll again.)

Quick Option: Include one or more of the following words in your project today: gold, silver, precious stones, wood, hay, stubble.
Medium Option: Advance your character's journey in one small tangible way. Have him/her "build" the next step of his/her character arc. Is your character "building" with gold/silver/precious stones, or wood/hay/stubble?
Involved Option: Show the results of your character building in a previous part of the story. If he/she made good choices, show the reward. If not, show the consequences.

Auntie Courtenay's Bio Templates

If anybody's looking for some inspiration writing bios, here is the template I've shared before:

[Author's name] is a [most-defining-role] and author of [genre] from [place]. She loves [hobby], [game], [school subject], and [food/drink]. When she's not writing, you'll find her [doing recreation], reading [favourite kind of book/series], or trying [new thing you'd like to be better at]. You can connect with her at [blog, social media, etc.]

And just for fun, here's the one for doing character bios, too:

[Character's name] is a [defining occupation] and [defining personality trait], from [place or setting]. He/she loves [pastime], [key theme from storyline], and [quirky little thing they enjoy]. When he/she's not busy with [main catastrophe from the first half of the story], you can find him/her doing [recreation], reading [favourite kind of book/series], or trying [new thing they'd like to be better at]. You can connect with him/her in [name of book] by [author].

Auntie Angie's Synopsis Writing Tips

The best advice I ever got for writing a synopsis was to start with the tag line. Find a way to sum up the whole story in about ten words or less. This can be a sentence or a string of phrases. A lot of times it's a question. It should give an idea of the core problem of the book without hinting at the resolution and leave readers wanting to know more.

Honestly, this is the hardest part of the process for me. I may write five or six different tag lines before I find the right one. But after I get the tag line finished, writing the synopsis itself becomes a lot easier.

When I write the synopsis, I basically take the tag line and expand on it. What questions does it leave you wondering that I can now answer? For example, the tag line for my first book was "Three boys. One choice. No turning back." Then in the synopsis, the first thing that I did was to give a short introduction to each of the boys. After that, I gave a few more hints as to their choice, then reiterated the fact that there would be far-reaching results without giving away what they were.

Obviously, the synopsis needs to include your main character(s) and the core story problem without giving away how they solve it, but I also like to look for ways that I can weave in any symbolism from the story, or maybe use phrases with more than one meaning. For example, the synopsis for the first book in my current series ends with the question "But when a sudden blow threatens her hard-won triumph, will everything she's fought for be lost forever?" At first glance, that's referring to her outward fight against the dictator that's mentioned earlier, and it is. But it's also referring to a certain relationship that she's worked hard to build that's threatened toward the end of the book. It's the kind of thing you might not pick up on when you haven't read the story, but when you come back to it afterward, it makes even more sense.

I don't know if this is any help at all, or if it makes sense to anyone but me. If something isn't clear or you'd like more detail or examples, please let me know. I definitely find that drilling down to the very heart of the story to create the tag line makes the rest of it much easier because I've already established the core concept and the tone, and then I'm able to elaborate on it a little, adding elements rather than taking them away.

Anyway, that's what works for me. I hope it's at least a little helpful for you! 🙂

Auntie Rebekah's Cover Design Tips

http://readanotherpage.com/cover-design-tips-101/
http://readanotherpage.com/cover-design-tips-102/

Auntie Erika's Line Edit Walkthrough

https://youtu.be/7eIfI6rGUsU